Story by Max Ritter
2019.04.10
TGR Tested: Line Vision 98
The ski was very playful and would exceed your expectations wherever you were on the mountain. It was made to be a paintbrush that one paints the blank canvas of the mountain with. - Walter Wood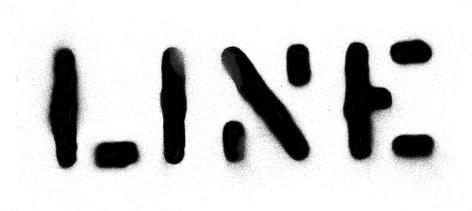 Line Vision 98
All Mountain
For years, Line Skis gained a reputation as the brand of skiing's youth, one that served up ski designs that eschewed racing-like performance for durability and freestyle fun. Today, the brand still continues that legacy, but has expanded beyond purely twin-tip skis into the freeride and backcountry skiing realm. Perhaps taking cues from the rest of the industry, perhaps just forging another new path on their own, Line debuted their Vision series of lightweight freeride skis this year. The Vision 98, the skinniest of the bunch, is aimed squarely as a ski that can do double duty rippin the resort and heading far beyond the gates. At 98 mm underfoot, we're not going to call this a powder ski, but if icy east coast turns or long days going uphill in the mountains are in the forecast, the Vision 98 has you covered.
Design:
Historically, Line's skis were never particularly light, as light has traditionally meant flimsy and not particularly fun to ski. The Vision's Partly Cloudy lightweight wood core and THC construction (yes, that's a weed joke) saves weight without compromising pop or stability at speed. The THC construction is actually a pretty nifty design move, combining traditional materials like aramid, carbon, and fiberglass strategically to give the ski the damp qualities of a much heavier pair of metal-based planks. At 98 mm underfoot, the Vision 98 is not designed for the deepest days out there, but the early rise tapered tip and tail, moderate flex and a 18-meter turning radius should make this easy to pivot and turn even in deep snow. The 170 cm version we tested weighed in at a svelte 1515 grams.
Performance:
Put simply, Line's Vision 98 easily outskis every other ski in its weight class. It might not look like much, but the ski's playful nature favors nimble, dynamic, and aggressive skiing all over the mountain. They might not be the hardest-charging pair of skis on the mountain, but these will remind you that skiing is fun even at not-extreme speeds, popping, jibbing, and buttering off everything in sight. Tester Walter Wood sums up his experience on the Vision: "The ski was very playful and would exceed your expectations wherever you were on the mountain. It was made to be a paintbrush that one paints the blank canvas of the mountain with. It's not the for the inexperienced painter." Pete Connolly adds, "It performed great in the park despite not being a park shape at all. Handles crud really well even though it is pretty light. Can blast through anything. Slushy spring skiing was particularly enjoyable. Bumps - no problem. Fun butters and playful slashes - you've got it. This is a true all mountain ski."
Who's it for?
While the Vision 98 would certainly be an appropriate touring ski, we think it's best suited for fun inbounds skiing, especially when it hasn't snowed in awhile. Testers found it similar to a park ski, and noted this ski would be especially suitable for those park rats looking for a versatile ski for the rest of the mountain. It's playful nature and easy-to-ski feel would make it perfect for both novice and expert skiers alike, especially on East Coast mountains or on those scratchy Colorado days where all the pow has turned to bulletproof wind board.